Norris comes to the rescue of Verstappen: "Stroll doesn't seem to learn anything from his mistakes"
Lando Norris had a good start to the Portuguese Grand Prix but later fell back as the other teams were getting the tires up to temperature as well. The young McLaren driver criticised the Canadian heavily after his collision with Lance Stroll and wondered if he would ever learn from his mistakes.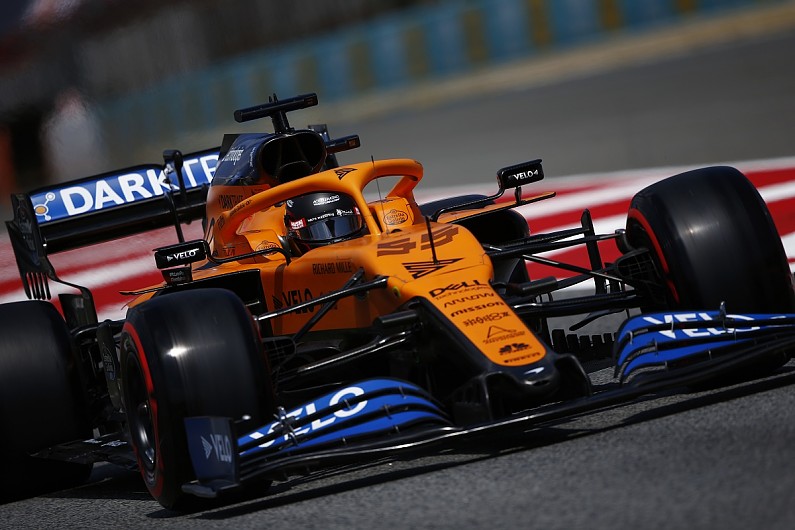 Not following corona rules
Two weeks ago Stroll was absent during the Eifel Grand Prix. In retrospect, it turns out that Stroll had corona and that, several times, he had not followed the rules at all. He didn't come to the paddock on Saturday because he wasn't feeling well, but had been having flu-like symptoms for some time. Stroll should have stayed in quarantine in Germany but flew back home on Sunday after which he had a corona-test in the evening, which was positive afterwards. He then traveled to Portugal during his mandatory quarantine period to race this weekend.
However, his return to F1 after a race absence was not a success. By lap 10 at Portimao, Stroll had already been given the black and white checkered flag for exceeding track limits three times, and eight laps later he was involved in a collision with Norris, forcing them both to the back of the field due to long pit stops where parts had to be replaced.
Penalty for Stroll
Stroll was given a five-second penalty for causing the collision and was then given another five seconds for exceeding the track limits again. He later withdrew from the race as he drove into an unlikely 20th position.
Norris was able to recover somewhat in the meantime, but only for P13 and said he was perplexed by Stroll's actions afterwards. To Sky Sports, Norris said, "I really have no idea what Lance was doing. He went to the left and I was surprised because he could have gone in rather than out."
"He wasn't even halfway to the side and he's just steering in. He clearly didn't learn anything from last Friday, when he pulled out the same action at Max Verstappen. It seems he is not learning at all from his mistakes. It happens to him more often, so I have to make sure I stay away from him next time".